STUDENT PROJECTS & WEB SITES
Digital Reflective Journal
_
Game
Play Jeopardy (Darian Smallwood)
__
Digital Poster
Digital Poster-What is Psychology (Kathia Maradiaga)
___
___
The Secret Life of Twins
___
Nick Halleran
Digital Presentation and Research Paper:
Psychological Experiment: "Fright Night"
Click on Digital Presentation or Read Research Paper Below:
___
Alex Nieves and Cesar Liendo
"The Emotion of Love"
Erin Hoover, Abdul Sesay, and Ali Aslam
___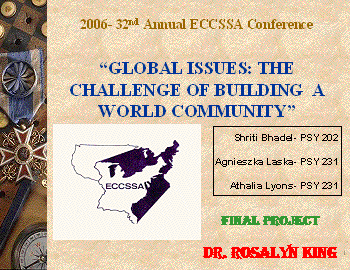 PSYCHOLOGY 201-INTRODUCTION TO PSYCHOLOGY I
Concept Models - What is Psychology?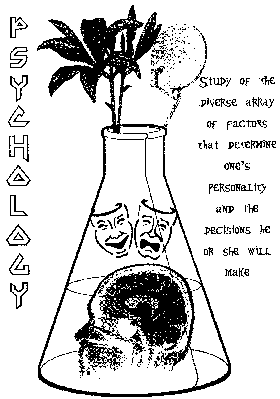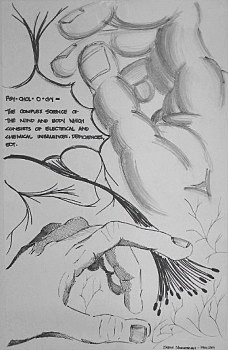 Psy.chol.o.gy
The complex science of the mind and body which consists of electrical and chemical imbalances and deficiencies.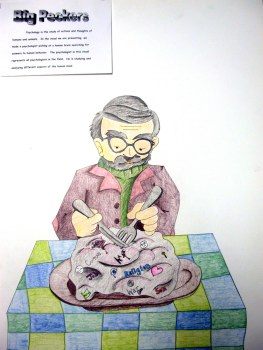 Psychology is the study of actions and thoughts of humans and animals.
In the visual we are presenting, we made a psychologist picking at a human brain searching for answers to human behavior.
The psychologist in this visual represents all psychologists in the field. He is studying and analyzing different
aspects of the human mind.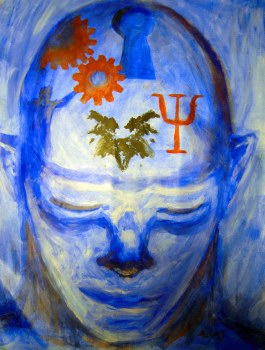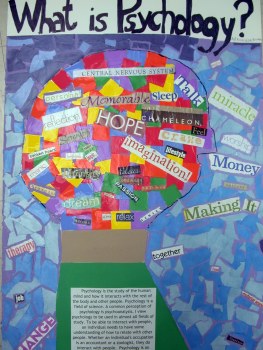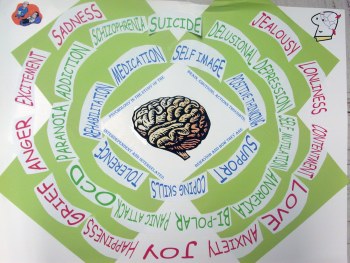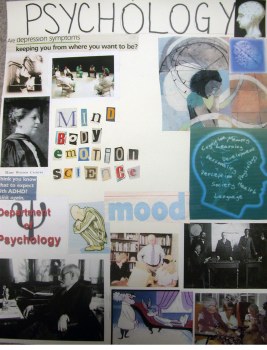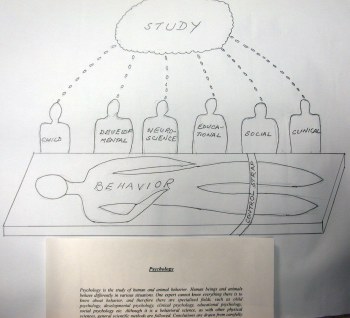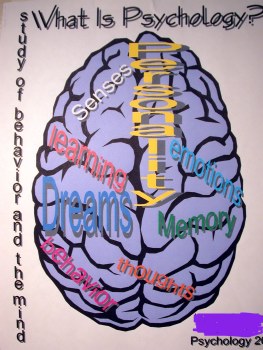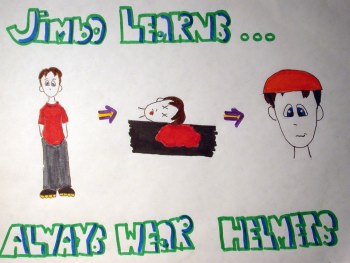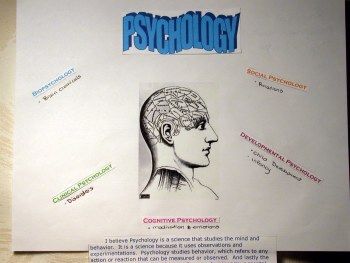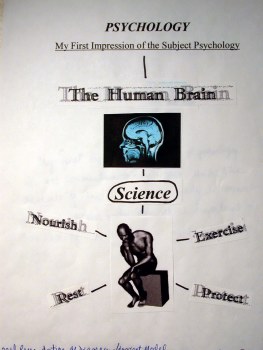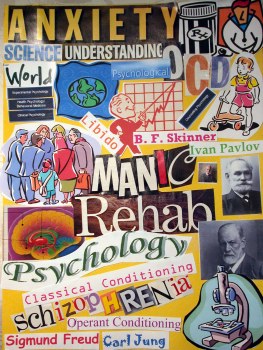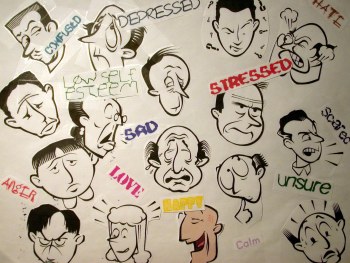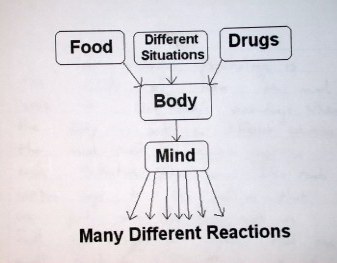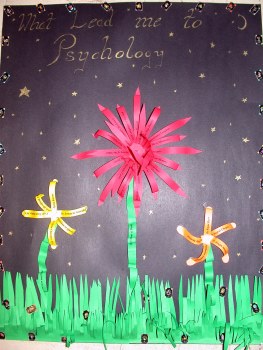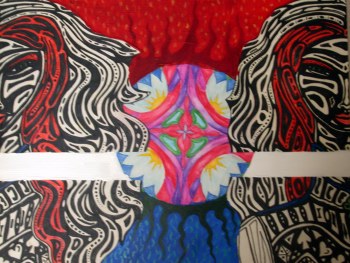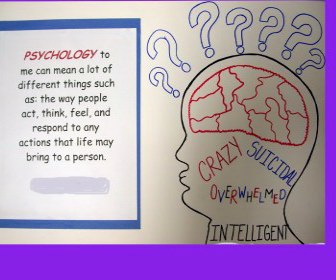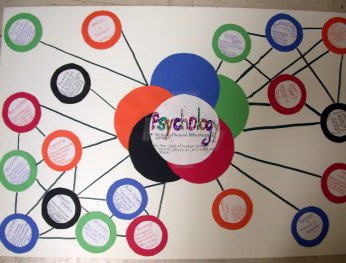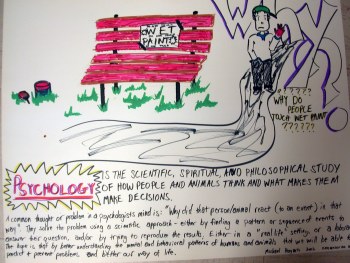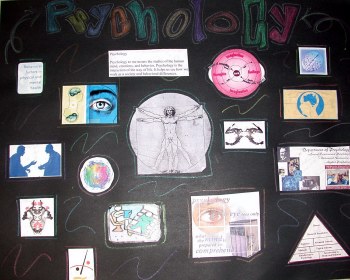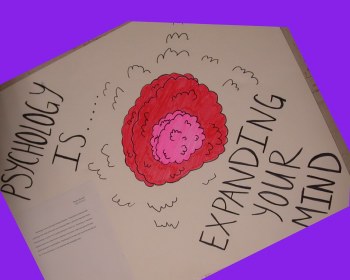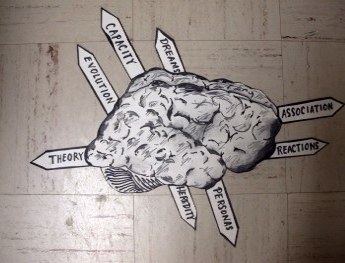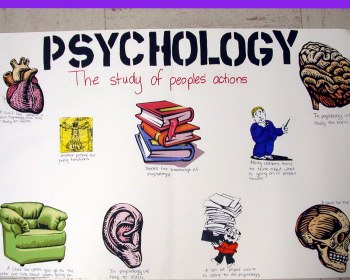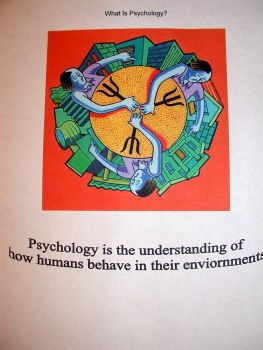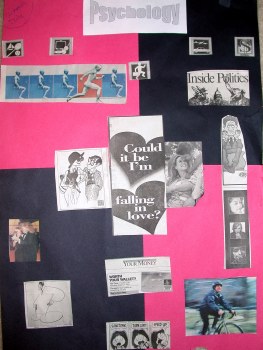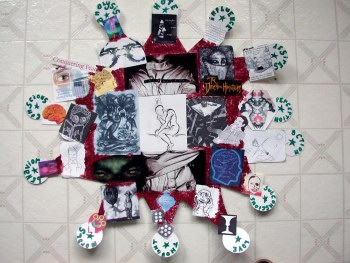 What is Emotion?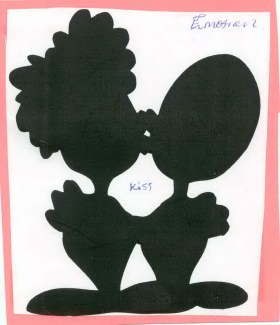 PSYCHOLOGY 202-INTRODUCTION TO PSYCHOLOGY II
Learning and Intelligence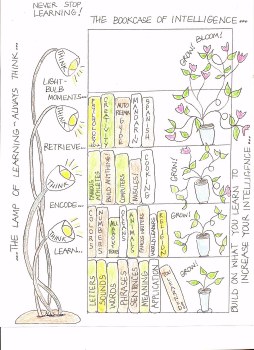 What is Learning?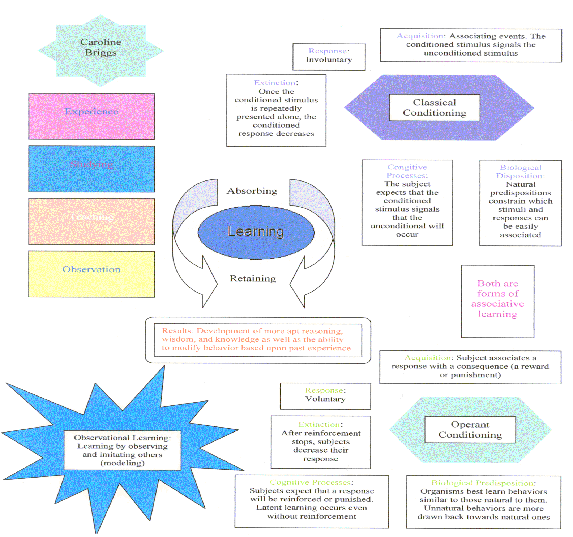 Learning is the process by which we gain information and/or skills and thus can modify our behavior accordingly. Having learned something, one is presented with a choice on how to behave. For example, if a child learns that when he achieves high test scores his parents reward him with privileges, he then chooses how to behave based on how badly he would like those privileges. The process of learning can be attained through experience, listening, observing, studying or teaching. Once new information or skill is absorbed, it is retained and then learned. This is an all encompassing process that begins in the womb and ends only in death. While learning is a natural process, those behaviors that happen naturally are not considered learned. For instance, when being chased by a bear, the fact that one's adrenaline and heart rate increase and that one has the natural urge to run is not learned. On the other hand, if one chooses to run in a certain direction because he watched a special on the discovery channel which showed that one should not ever get between a bear and its cub, that modification in behavior is a reflection of learning. Learning alters how we perceive stimuli and our environment. It changes our mind and body. It is the process by which throughout life's many different experiences and turmoil one develops more apt reasoning, wisdom, and knowledge and is able to modify their behavior accordingly. C. Briggs
_____________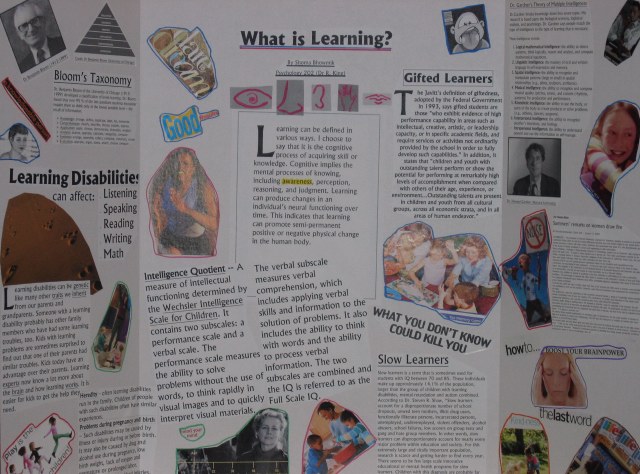 S. Bhowmik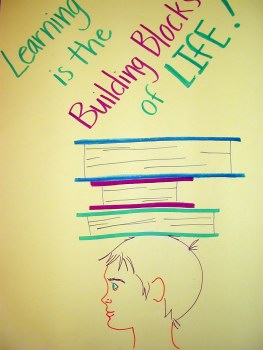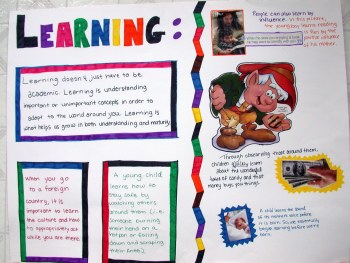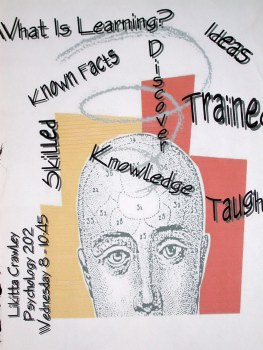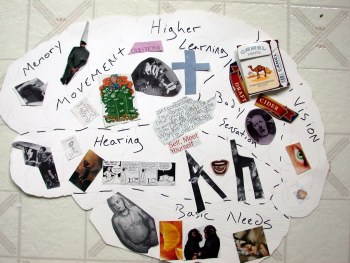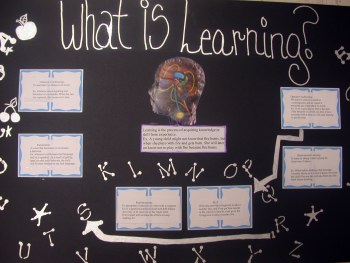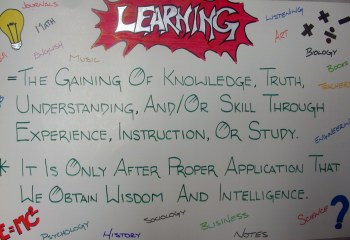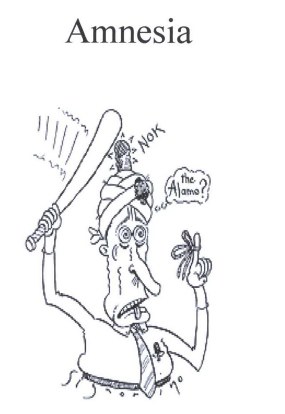 Theories of Personality-Psychology 225
Final Portfolio:Mandala- A. Baldwin (Original Art)
"I made this mandala with Carl Jung and Zen Buddhism in mind. Jung was right. The process was soothing and satisfying to an extent that I did not anticipate. The radiating sun or explosion in the center illustrates the fire I feel inside me that remains naive and unordered. The surrounding circles represent a peace that I see in the whole that has not yet fully penetrated my inner self."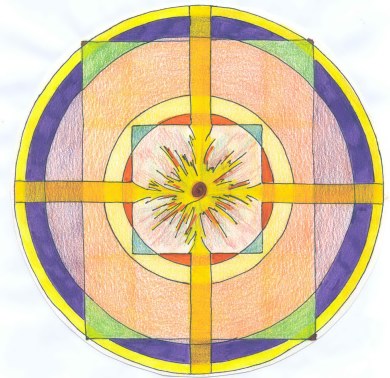 __________________
Final Portfolio: Zen Buddhism
R. Bajpai (Original Art)
Grand Prize Winner- Spring 2004 Psychology Fair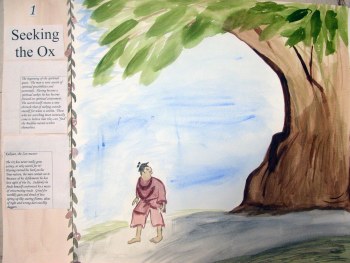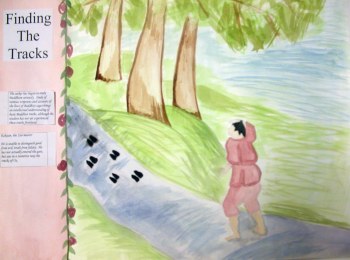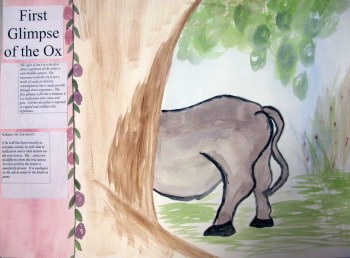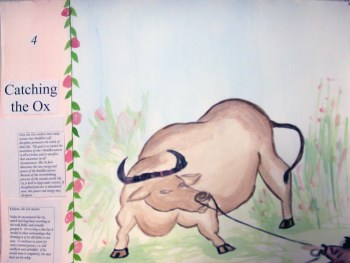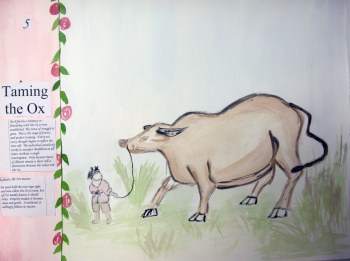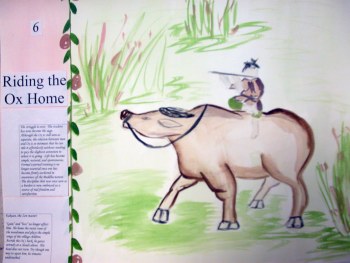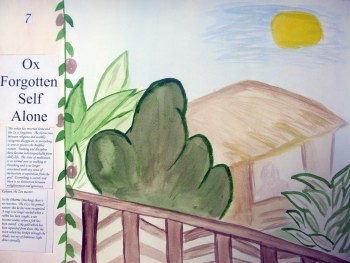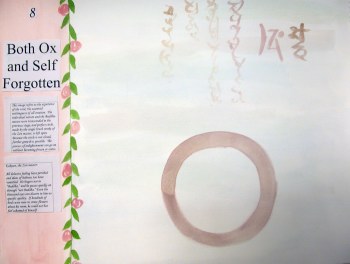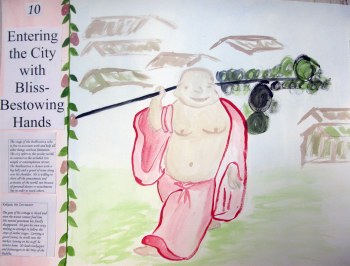 Psychology 232-Lifespan Human Developmental Science II
Adolescence (PowerPoint)